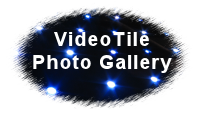 LuminArt
(last update: 2007-12-17)
Docs
How to change network settings for LuminArt in Windows XP. View PDF
Requirements & installation instructions. View Text
Preliminary Manual.
Download
The current versions of the ELT VideoTile control software LuminArt.
Old Protocol
Current Version: LuminArt 0.86
New Protocol
To be able to use the new protocol the gateways have to be updated.
Improvements of the new protocol:
Frame synchronisation between between gateways and between ports
Relaxed timing contraints for the transportation of the network packets
Current Version: LuminArt 0.974
Revision history
New Feature ...
Improvment ...
Fix for Bug ...
Miscellanous ...
Version 0.974
Tiles with a higher position than 1000px crashes LuminArt
270° rotation same as 90° rotation
Version 0.973
Menu entry for Tile Address Tool does not work
Version 0.972
Tiles not patched in screen but which are connected to a gateway port flicker white
Version 0.97
Build-Up Tool (Tools-Menu): 5 different output modes (Black, Single Color, Colored Ports, Numbered Tiles and Hightlight Tile) which help in setting up VideoTile walls.
Keyboard shortcuts: m cycle through modes, g cycle through gateways, n highlight next tile, b hightlight previous tile, a send on all gateways, c clear on gateway change
Rotation (90° steps) and Mirroring of Tiles
LUT (now non-linear gamma curve) and Black-Level (now Brightness Decrease) usable together
properties of tiles can be also changed if more than one is selected
smoother playback of video on tiles and better performance
Moved Tile Address Tool to Tool-Menu
colors in color-by-port view match those of the Build-up Tool
extended the automatic increase of the tile addresses with the same three increasement modes like in the insert wizard
better handling of DHCP-Requests
after ungrouping, the whole group is selected if clicked on
starting quick patch mode causes crash
changes of properties are not directly visible on screen
Port Coloring of TileModules not correct if start address has tile nr > 0
removed the D/A and multiplier settings for each tile
some new library items
Version 0.86/0.96
New command: Edit → Insert Again; inserts the same tile layout as defined by the last call of the Insert Wizard, but starting with the current address
Options → Tile Address Tool; reprogram the numbers of tiles (version 0.96)
Quick Patch Mode, Q button on toolbar; fast readdressing of tiles or tile modules
Reset & Refresh Button in Gateway Dialog; sends a reset command to all gateways (version 0.96)
Extended Options(max port, max tile nr, do not increase port nr or gateway nr) in Insert Wizard Dialog
keyboard shortcuts for Insert Wizard (CTRL+I) and Insert Again (CTRL+SHIFT+I)
Screen Name & file name in LuminArt Window Title
after Screen Resize: Insert Wizard does not show red values if tile layout too big
Grid not correctly shown after Screen Resize
Insert Wizard: repetition maximum only 100 (increased to 1000)
TileGroup not selected after insertion
change of position in properties not shown on screen
Version 0.85/0.95
support of the new protocol (Version 0.95)
automatic increase of addresses while inserting components; corresponding settings at top right in GUI
new way of playing videos → no more crashes while changing video file (!?)
D/A All defaults to 15 in LiveSourceController-Window
Version 0.83
several components selectable with pressing CTRL
when pressing SHIFT, a selection rectangle can be created even when starting over a component
position of tile component changes if component is only clicked on and it isn't situated at a grid point
Version 0.82
Grid can be enabled or disabled, size of grid can be changed
New Screen Dialog: unit for width & height selectable (Pixel, Tiles, Meters)
Changed Edit→Resize Dialog to the same Dialog as the New Screen Dialog
TileComponents moveable with arrow keys; Shift, Alt and Ctrl change the size of the movement (Shift → always 1 pixel, No Modifier Key → grid size, Ctrl → 2 × grid size, Alt → 4 × grid size)
Application Icon
dhcp_client_db.xml not saved in Application Directory
selected TileComponents are not shown in front
grid not shown properly (depending on grid size & zoom level)
TileGroups are destroyed after start of output
TileModules: error if numbering within module exceeds maximum number of tiles per port